Adequate storage space is as significant for residential properties as it is for businesses. Storage Accord is your go-to solution for all your self-storage needs. Whether you are operating a business in Tooting or you have a home, our storage units in Tooting offer you a complete and effective solution to address your storage needs.
Safe, hygienic, and highly affordable are just some of our self storage Tooting solution features. 24-hour access allows you to use your storage space anytime you want. Whether you are moving and need a temporary storage solution for your furniture or other belongings, or you want a long-term storage unit, we have them all.
Bespoke Storage Solutions
We offer a range of storage solutions in Tooting to fit your unique needs and budget, from small storage lockers to large units for commercial and industrial storage. With our high-tech security system, climate-controlled sections, and flexible rental options, you can rest assured that your items are safe and protected.
Our bespoke storage rental in Tooting lets you design a storage solution that fits your needs. You can choose the size, shape, and features that best suit your space and storage requirements, even for items that traditional storage solutions may not cater to. This means you can maximise your storage capacity and make the most of your living or working space.
Safety and Security
Our storage facilities in Tooting are monitored around the clock through a highly effective surveillance and security system to ensure that our clients' belongings are always safe. A security alarm system and professional security staff provide 24/7 security, so your business inventory, personal belongings, furniture, and all other stored items are well protected.
Access to storage units is typically controlled by electronic gates or keypad entry systems, which ensures access to only authorised individuals. All our storage units have high-tech locking mechanisms to prevent unauthorised access. You can choose from various locking options, including padlocks, combination locks, or electronic locks.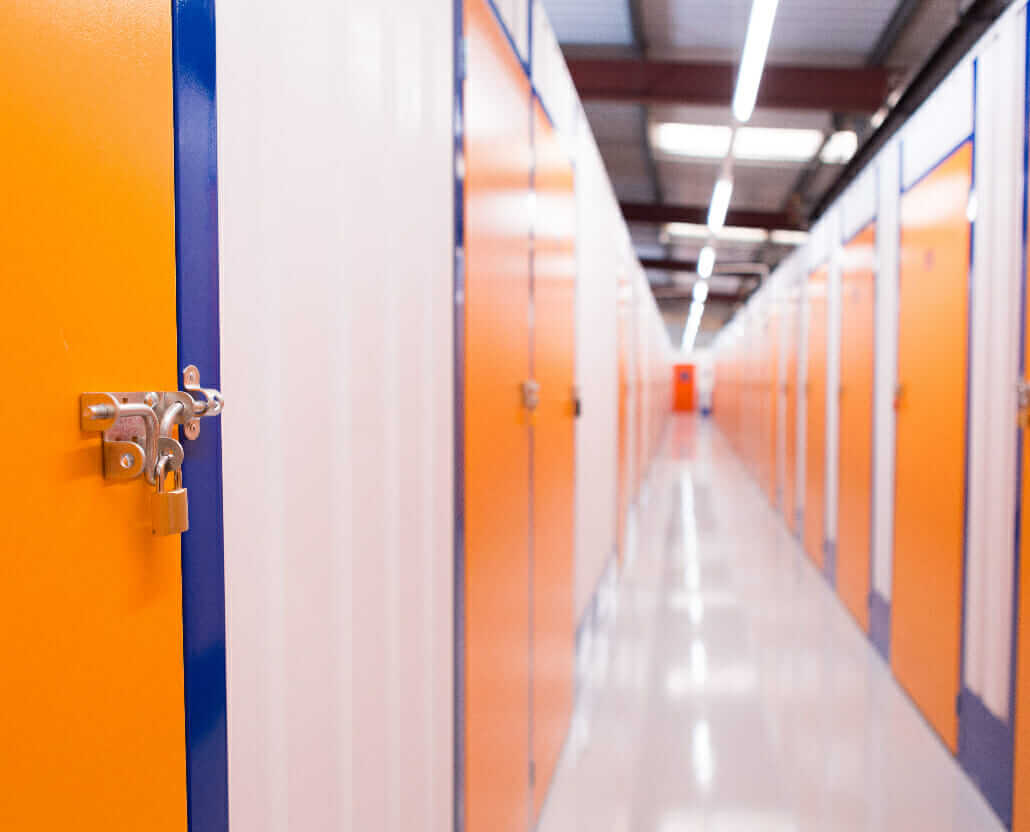 Convenient and Cost-Effective
Whether you are looking for industrial, residential or commercial storage units in Tooting, our storage units provide a convenient storage solution for items you don't need to access regularly. You can store your items in a protected location, freeing up space in your home or office. This can be particularly beneficial for items like seasonal clothing, sports equipment, or furniture you don't use regularly.
Our storage units are a cost-effective storage solution when compared to other options, such as renting a larger home or office. The monthly rental cost of a storage unit is relatively lower than the cost of renting additional space. If you are looking for affordable storage in Tooting, look no further because we at Storage Accord offer you highly competitive rates. Our storage units offer 24-hour access, allowing you to retrieve your belongings anytime. This can be particularly beneficial for businesses requiring inventory or equipment access outside regular business hours.
Other Benefits of Our Self Storage Tooting Units
We also offer climate-controlled options to protect your belongings from extreme humidity and temperatures. This is particularly important if you store sensitive items like artwork, electronics, or documents.
Our storage facilities, including business storage units in Tooting, can help you keep your residential and commercial entities more organised. Storing items you don't need daily can free up space in your home or office and reduce clutter.
Why Are We the Best Storage Company in Tooting?
A wide variety of storage options with the space and safety you need.
Highly competitive storage unit cost in Tooting compared to the market.
Fully insured to protect all your belongings.
Climate control units are available for special items.
Storage units are available for domestic, commercial, and industrial purposes.