Office relocation is challenging and stressful whether you are a small startup or a large organisation. Packing and moving on your own can be time and effort-consuming because, along with furniture, an office contains many items, such as computers, printers, shredders, etc., which need careful handling.
Storage Accord provides office removals services to help you relocate and transport your belongings to your new office in their best condition.
Highly Experienced Team
Not only will our team help you move but also arrange your office upon your arrival and request.
Our team will make sure each aspect of your removal is well-planned and carefully executed.
Moreover, most companies don't consider the cost of office removals beforehand. Storage Accord cares about its customers; our team tailors our services according to your budget.
Get a Quote:
Fill out the given form and receive a free estimate.
Or call on our given number to book office removals specialists on a date that best works for you.
We can move your items even during non-business hours.
Advantages of Professional Office Removal Services
Storage Accord is a leading office removals company in the UK. When relocating your office, we will ensure everything runs as smoothly as possible.
Here are the benefits of hiring our professional office removal services: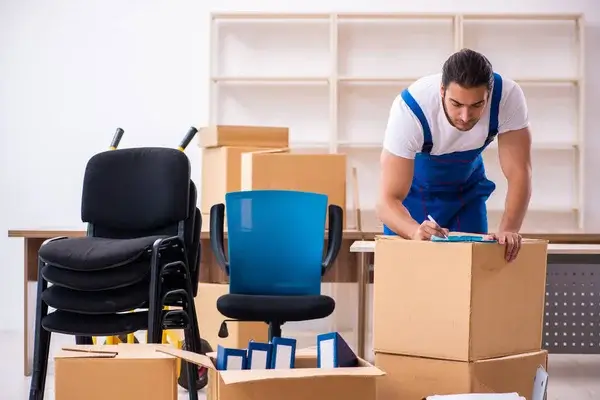 No Stress of Transportation
With us, there is no need to rent a car from a family or friend; our man and van service has the right vehicles according to your removal size.
No matter the size of your office, we know how to pack your things efficiently for the smoothest transit possible.
Save Money
Many people think hiring a removal service is costly and expensive, but that is not the case. Whether short or long-distance, we offer affordable office removals services.
The following factors are what make our services cost-effective:
There is no risk involved in the items getting damaged.
Your business operations would face minimal to no disruption, hence consistent productivity.
There is no threat of personal injury.
We have our own moving equipment.
Experienced
Hiring professional services means hiring an experienced and trained team with the right knowledge to pack and move things safely.
Reliable and Trustworthy
Storage Accord is a reputable removal company; therefore, you can trust and rely on us for your office removals. Our team is trained with the best moving techniques and tactics to relocate your office.
Insurance Coverage
Office items such as monitors are delicate and fragile, and since accidents can occur at any time, we provide insurance coverage for our customers. In case something gets broken or damaged, our company will cover the expenses.
Quick and Efficient
Our team will pack and remove your belongings to your desired location within time.
Supplying Boxes and Crates
We provide different packaging supplies and materials for the optimal packing of your belongings.
Less Stressful
Moving to a new location can be highly stressful, but with us, you can relax knowing that your stuff is in good hands.
Safe and Secure
Storage Accord takes care of your items and equipment at every removal step. We provide the right size of supplies and materials, such as bubble wrap and cardboard boxes, to cater to all your office removals needs.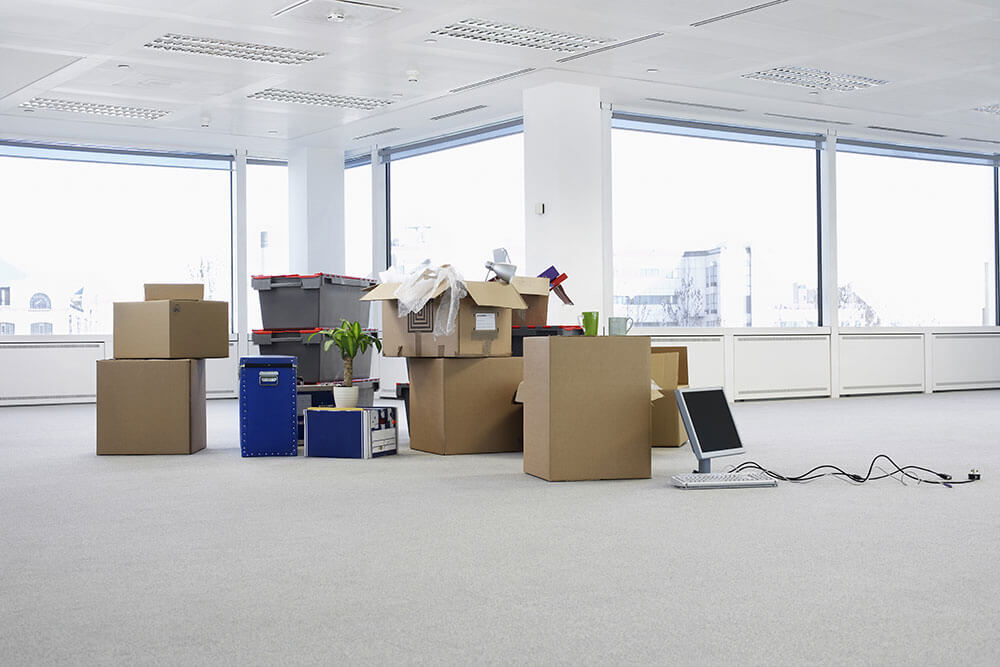 Carefully Moving Your Furniture
An office contains chairs, tables, sofas and other pieces of furniture. Most people hurt and injure themselves while lifting heavy and bulky furniture, but you don't have to worry; we can help you lift all your office furniture promptly and with ease.
Why Choose Storage Accord?
A team manager will look after the complete office removals process.
We take care of all parking permits during your office removal.
Storage Accord has transparent pricing, meaning we will never charge any hidden cost.
We handle the loading, unloading and transit quickly and professionally.