Office Removals Company
Office removals are more challenging than domestic removals. The complexity increases with the office size, and you need a professional moving company that can make your office removals stress and hassle-free.
We at Storage Accord follow a systematic and highly organised procedure for providing you with effective office removals. We execute a proper plan, offer the best quality packing supplies, disassemble and reassemble the furniture, and move and unpack. We do it all for you at highly affordable rates.
If you have an office or a business site in Battersea and are looking for affordable office removals in Battersea, look no further. Get in touch with us, and our experts will devise the perfect packing and moving plan for you.
Organised Office Removals in Battersea
Any office removal without a plan is bound to be chaotic. Therefore, the first thing our experts do is assess your office removal requirements. Our office removals Battersea team will start by making a list of everything. They will identify the different types of items which require a different packing and moving approach.
They will segregate items based on their type or function. They will give special care to fragile and valuable items. Boxes will be marked with the name of the employee they belong to or the name of the room. The entire plan will be structured to reduce packing and moving time while keeping your belongings safe during transit. Our systematic approach allows us to provide highly cost-efficient office removals to our customers and make office removals a smooth process.
Variety of Packages
Not every office has a large size, and not every office removal would need all the removal services. Some would be fine with our man and van service; others may require the complete office removal package; and some may only need our packing services. At Storage Accord, we have something for everyone so our customers can find convenience while staying within their budget.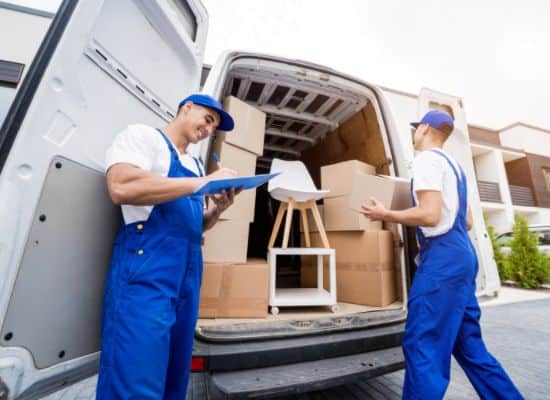 Our office removals services in Battersea have been structured to provide maximum comfort at minimum rates. If you have a tight pocket, you can engage your employees and provide them with our high-quality packing material, and they can do the packing themselves. You can avail of a combination of packing material and a transport, opt for packing help only, or avail of our complete office removals package.
Safe and Secure Office Removals
We ensure the safety of your belongings at every step of the removal process. Our packing supplies have been carefully selected from the best suppliers. These include cardboard boxes of every size, wardrobe boxes for your favourite suits, bubble wrap to secure your valuable and fragile items, rags to create cushioning within the storage boxes, packing tape, and other supplies.
Our skilled office removals Battersea team, through their experience, have learnt the best packing practices that ensure maximum protection for your items. We also offer various insurance policies to protect all your items throughout removal. It is always best to disclose all your fragile and valuable items when booking so we can make the necessary arrangements.
Removals of Special Items
Special items need special care. Furniture has to be disassembled before packing and reassembled after unloading. Pianos and aquariums need special care during packing and moving. Decorative items must be secured properly to prevent damage during handling and transport. Important office documents need to be packed separately in labelled boxes. Computers, photocopiers, and other office machinery also need proper packing and handling. You can rely on our experts to secure all these items and ensure they stay safe throughout removal.
Why Choose Us?
We follow a systematic approach to office removals that reduces time and moving costs.
We offer a variety of removal packages to meet your requirements and budget.
Safe and secure packing supplies and vehicles that protect your office items.
Special packing and moving techniques for special things like desktop computers, office equipment, furniture, etc.
Highly competitive pricing for commercial office removals in Battersea.