Experience Excellence in Self-Storage Services
Welcome to Storage Accord, the premier destination for all your self-storage needs. With years in this field, we offer premium solutions for self-storage Fulham tailored to your requirements.
Whether you're a homeowner looking to declutter, a business owner seeking additional space for inventory, or a student needing temporary storage during the summer break, we've got you covered.
With our state-of-the-art self-storage units in Fulham, efficient security measures, and diligent staff, we ensure a sound, safe and accessible environment for your belongings.
Our company understands the value of your possessions and is dedicated to providing you with a seamless storage experience that exceeds your expectations. Avail of convenience and peace of mind by choosing Storage Accord for all your self-storage needs.
Protecting Your Belongings with Care and Precision
When you choose our commercial storage units in Fulham, you can enjoy many benefits that set us apart from the competition.
We deploy advanced security measures, efficient surveillance systems and secure access controls for enhanced protection.
Our 24/7 monitoring ensures enhanced protection of your belongings.
We offer convenient and flexible rental options for self storage in Fulham to cater to your short-term and long-term storage needs.
Our easy access hours and well-maintained premises make it effortless for you to retrieve your items.
Choose from a wide range of unit sizes available at our self storage units in Fulham to accommodate your specific requirements.
We provide personalised solutions tailored to your storage needs, ensuring a seamless experience.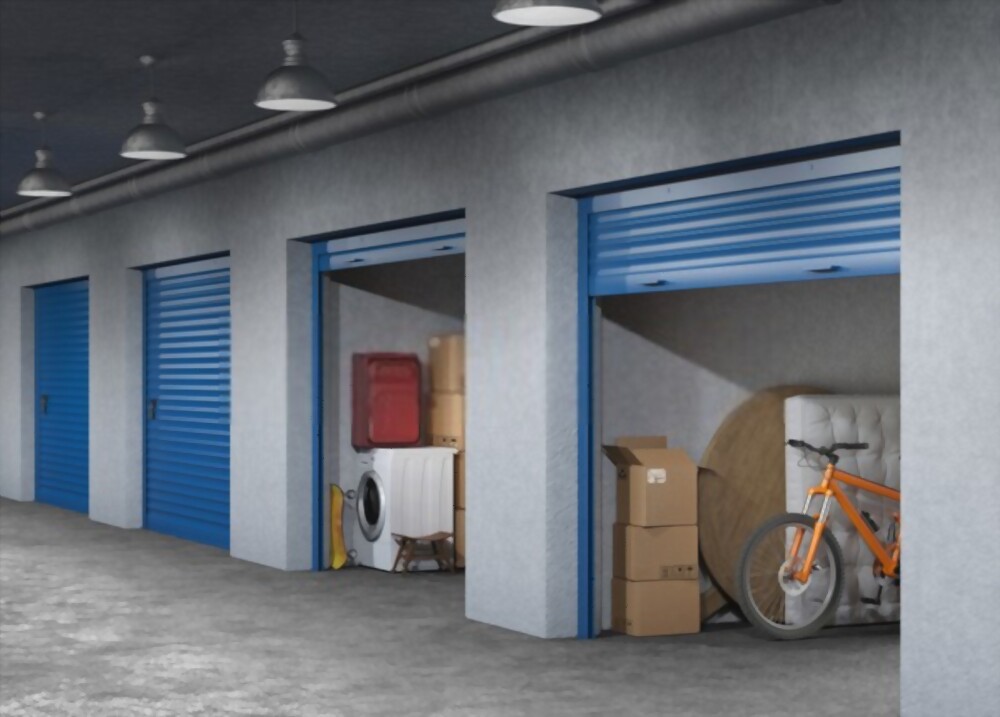 Diverse Selection of Self-Storage Solutions
Storage Accord has a wide range of storage units to address your concerns:
Standard Units: Our local self storage units in Fulham are perfect for storing everyday items, furniture, or household goods. Available in variable sizes, you can choose what you find suitable.
Climate-Controlled Units: We have climate-controlled units to save your sensitive belongings like antiques, electronics and artwork. These units are capable of keeping a constant temperature and humidity level, thus, protecting your belongings from extreme weather conditions.
Business Storage Solutions: We provide tailored and affordable self storage in Fulham for commercial clients. Our units can accommodate your business storage needs, be it your office record, inventory, or office furniture.
FAQs
Can I access my storage unit at any time?
Yes, you can. We provide 24/7 access to your storage unit, allowing you to retrieve or store your items whenever convenient.
What is a climate-controlled storage unit?
A climate-controlled storage unit is designed to maintain a consistent temperature and humidity. It is ideal for storing delicate items such as electronics, artwork, antiques, or documents, protecting them from extreme weather conditions.
Can I avail of a different storage unit if my storage needs change?
Yes, we understand that storage needs can change. We offer flexibility and assist you in transferring to a different unit size that better suits your requirements.
Are packing and moving supplies available at your facility?
Yes, we have a multitude of packing and moving supplies which include boxes of all sizes, sticky tapes, bubble wraps and more to contain all kinds of goods.
Cost-Effective and Self Storage Fulham
Storage Accord is distinguished for offering competitive and transparent pricing for self-storage units. Generally, the self storage unit cost in Fulham varies depending on various factors like the size and weight of your goods, rental duration and your location.
For detailed pricing information and to find the best storage solution, we recommend contacting our staff or visiting our website. We prioritise affordability while ensuring you receive the best value for your storage needs. Contact us today to inquire about pricing and discover cost-effective self service storage in Fulham.