Man and van Fulham is a cost-effective and practical solution for moving goods and belongings. They offer flexibility, convenience, and fast service, making them ideal for individuals and businesses with small to medium-sized loads. Along with additional services like packing and unpacking, they provide a stress-free solution for those needing transportation services. Overall, man and van services in Fulham are a valuable resource for anyone seeking efficient and reliable transportation to carry out services ranging from house removals to collection and delivery of items.
Storage Accord is committed to providing its clients with high-quality man and van for all small removals and other services. Whether you need to move a few pieces of furniture, a set of appliances, or some boxes of personal belongings, we have the expertise and equipment to do the job right. We understand our client's needs and offer tailored services to address their concerns. With our quality service, you can trust us to make your move a stress-free one.
Get Help for Any Task
Local man and van is an all-inclusive service helping clients in various situations.
Moving to a New Home: Whether you're moving to a new apartment or a new house, our man and van service can help you transport your belongings safely and efficiently.
Clearing out Clutter: If you have accumulated too much clutter in your home, our man and van in Fulham can help you clear it out and dispose of it properly.
Furniture Delivery: If you've bought a new piece of furniture and need it delivered to your home, we can help.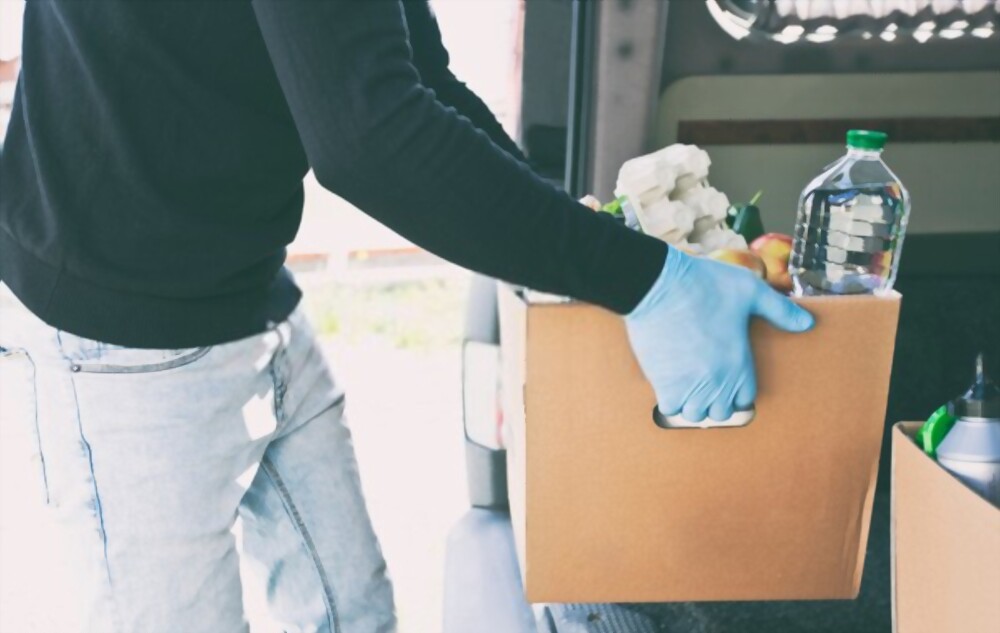 Student Moves: If you're moving to a new dorm or apartment, our man and van service can help you transport your belongings to your new space.
Small Business Moves: If you're a small business owner moving to a new office or storefront, a man and van Fulham can help you move your equipment, inventory, and supplies.
eBay or Gumtree Purchases: If you've purchased an item from eBay or Gumtree and need it delivered to your home, we can assist you in getting it there safely and on time.
DIY Projects: If you're doing a DIY project and need to transport materials to your home, a local man and van can help you get everything you need.
Why Should You Prefer Us?
Flexible service with a range of van sizes, short-notice bookings, and tailored services.
Transparent and affordable pricing with no charges.
Reliable, experienced, and professional drivers with a proven track record of delivering items safely and on time.
Our additional services include packing, unpacking, furniture assembly, and storage solutions.
Exceptional customer service with clear communication and prompt responses to queries or concerns.
Sustainable practices with eco-friendly vehicles and packaging materials and responsible disposal of waste or unwanted items.
What Types of Items Can Be Transported Using Man and Van Removals in Fulham?
You can transport a wide range of items, including furniture, electronics, appliances, personal belongings, and small vehicles.
Can I Hire a Man with a Van in Fulham for a Long-distance Move?
Yes, you can book this service for long-distance transportation, but availability and pricing may vary.
Would I Have to Provide My Own Packing Materials?
It depends on your choice. Yet for your ease, our man and van services offer packing materials for an additional fee to save you from any inconvenience of packing.
Do You Provide Moving Services Beyond the UK as Well?
Apart from dealing with moving projects in the entire UK, our company provides international moving services to European countries like Belgium, Germany, Holland and France.
Are Your Services Licensed and Insured?
To ensure customer satisfaction, we offer insured services via our licensed staff so clients feel calm and content.
Multiple Options for Your Removal Needs
Regarding man and van cost in Fulham, our company offers a range of options to cater to your specific needs:
Self-loading by a man with a van is £35 per hour.
One removal man with one van charges £40 per hour.
A van and two moving workers cost £60 per hour.
Giant Luton van and one moving man for £60 per hour.
Giant Luton van and two moving men charge £70 per hour.
Man and van hire in Fulham can be reserved for at least two hours.