Wimbledon is a well-populated area in the southwest of London, famous for its historical background. It has two sections where one showcases the medical architecture while the other follows modern developments. If you want to remove your office to any part of the city, you can use our office removals Wimbledon services and hire a team of professionals to carry out this task.
Hire Best Office Removals Company in Wimbledon
Our company, Removals & Storage Accord, has been in the moving industry for years, serving many customers around the UK. Our team has the expertise to make the moving process smoother and more convenient. We are experts in moving your office or home and know how to pack everything carefully, store it, and move it to your new location. Contact us today and utilise professional moving services.
How Do We Move Your Office?
The following is a guide to moving your office or home.
You Contact Our Team: First, you contact us by filling out the contact form on the website or directly calling our team. We will ask you for all the necessary details, like luggage, location, distance, etc., so we can share a quote.
Discuss Remaining Details: Once we share the quote and you accept it, the next step is to share the remaining details. In this phase, we will finalise a suitable date and time with you to make the moving process as convenient as possible.
You Relax, We Plan: After this, our job starts, and all you have to do is sit back and relax. We plan the move with our team of professionals and discuss everything that will be part of the moving process.
Gather the Necessary Equipment: Once we plan to move, the next step is to deploy a qualified team and gather all the necessary equipment that may be required. This may include vehicles, packing materials, etc.
We Arrive and Pack: Our team is on your doorstep on the fixed date and time, ready to pack your office luggage carefully. Our packers have the necessary packing skills so we can deliver your stuff carefully.
We Move and Store: Once we pack everything, we load it into a suitable vehicle and start moving it towards the new location as planned. We may have to store it if we're moving very far or you need it after a specific period.
We Unload and Unpack: After arriving at the new location, we start unloading and unpacking the packages. We may also set everything in your new office if it's decided during the contract or quotation.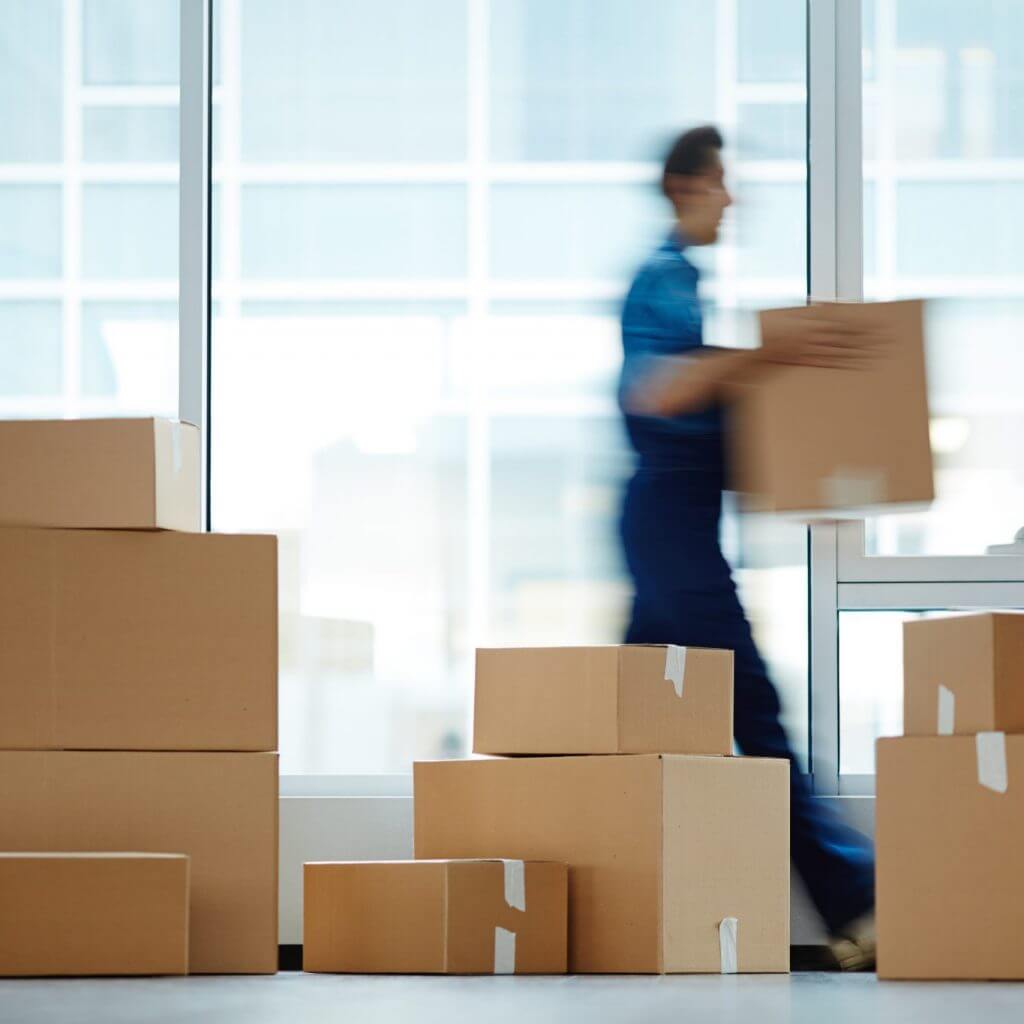 Factors Affecting Office Removal Cost
Many factors influence the cost of office removals. Although we are the most affordable office removals in Wimbledon, we consider all these factors when providing the quote:
Quantity: This includes the number of items you want to move from one location to another. This influences the vehicle choice and packing, and, therefore, the overall cost.
Types of Items: What if certain items need extra care or packing? Or do some things require special equipment before moving? In all these cases, the cost may vary.
Distance: We require the starting and ending location details before starting our moving journey.
Ease of Access: As commercial office removals in Wimbledon, we consider the ease of access to your property. The moving cost may vary depending upon this aspect.
Extra Services: If you have already packed everything, this will save you enough money. But our professional packers can pack your items too, to make your move as convenient as possible.
If you have any questions regarding the moving cost or want to know more about the moving process, you can contact our team and resolve your queries. Moreover, you can get a free quote to better understand the cost and process.
Contact Our Expert Movers Today!
Moving your office is a time-taking and hectic process since it involves several tasks. You can contact our professional moving team at Removals & Storage Accord and use our office removals services in Wimbledon to transport your luggage to the new location. We'll carefully pack your stuff, load it, and deliver it as soon as possible.