Shifting from one place to another is tricky. It's never easy and filled with many difficulties and hectic stages that people are afraid to handle. But, a helping hand in all the removal processes can make things easier for you. All you need is to find one professional company that can handle all the removal tasks, including residential, commercial removal or the services of Man and Van Hire in Mitcham. This can provide you with great relief and peace of mind as you will have plenty of time to handle all the other tasks involved in the moving process. We at Storage Accord carry out removals for homes and offices with the Best Man and Van Hire Mitcham services.
No-Fuss Removal Services That Won't Break Your Budget
Sometimes people only want help with the moving, and Local Man and Van Hire can be the best alternative to the complete removal operation. It is perfect for those who want help moving stuff from one place to another, but not with packing details. Why search for the group of movers when we can do it for you at the cheap Man and Van hire prices? Leave it to us, and we will complete it safely for you.
No one knows the details in the moving process better than Storage Accord; we are a team trained for full-service removal. There is confusion in everyone's minds, and we understand that when it's about deciding to get help for moving proves. Questions like whether you need movers or not to help with belongings always exist. It's not easy to trust everybody with your precious stuff—the search process of one loyal and reliable company that can move your staff with the guarantee of safety is not easy.
If you are searching for the one, you are at the right place because our Man and Van Hire in Mitcham services are reliable and trustworthy. We are experts in transferring stuff at different locations—all you need to do is contact us and share the details about your move.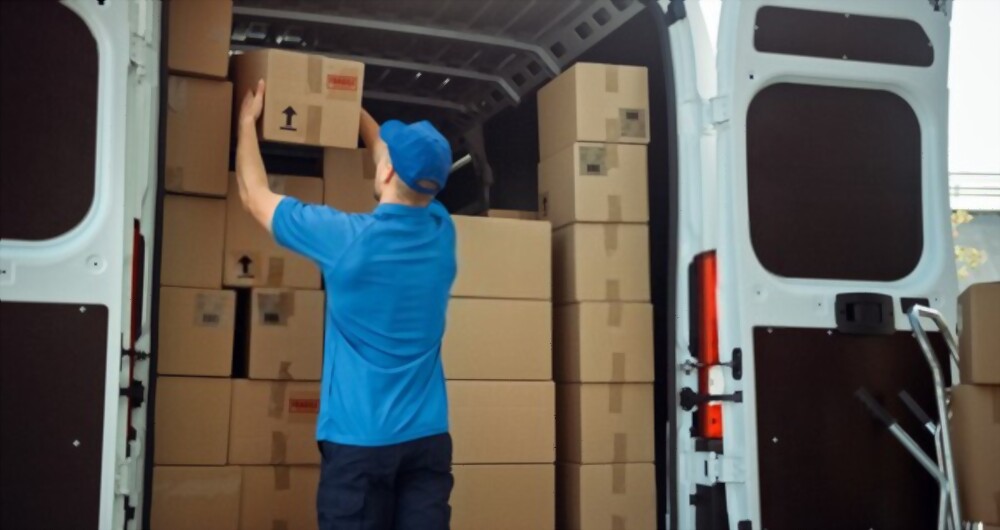 Professional Help In Moving
People think that family or friends can lend them a hand and move successfully, but only the professionals can handle your task the best. Sometimes it's not safe to lift all that stuff on your own, but we at Storage Accord have the right equipment to deal with all types of the smaller and heavier stuff. This will save your time and provide you with complete peace of mind as we offer insurance for safely delivering all your items. Our fleet of vans, friendly and professional movers are always ready to help by serving the best. We are known for offering the Van and Man services at the most reasonable Man and Van Hire prices.
What Do You From Storage Accord Man and Van Removal Services?
Here is the detail about the benefits you get by hiring us as Local Man and Van Hire.
A Team with CAN-DO Attitude
We have a team of skilled and trained professionals who can perform all the tasks related to removal work with a positive and friendly attitude toward everything. We have physically fit workers trained to do all the jobs efficiently and on time as we understand that people want results quickly without wasting any time. We use creative details to get your work done, and according to us, every existing challenge has a solution, and we offer you that solution for your problems.
Fast and Flexible Services
We are always ready to perform your tasks without wasting a minute. We have been working on this for years now. Since we have started, we have seen visible growth because of our hard work and dedication towards the work. We work with a complete fleet of recognisable vans, driven by professional drivers and a man offering you help with your lifting work. We understand that lifting heavy things and loading them into the vans is never easy, so we do it all for you. Our right equipment requires almost no physical effort and makes shifting smooth. Contact us now for Man and Van Hire in Mitcham.
Transport Available for All Types of Moving Requirement
As professionals, we offer you a large variety of transportation to fit all types of moves. Whether you want to hire us for a commercial activity or a simple0020domestic one, we have the right tools and transportation for all. All you need to do is inform us about your requirement, and we will handle it all for you. We are familiar with the expenses and effort it takes to find transportation for shifting purposes; Storage Accord is working professionally to solve this issue for you. We are experienced in large and small removals, so there is no need to worry. Contact us and get your quote today!
Affordable Man and Van Mitcham
We are offering the most affordable and Cheap Man and Van Hire Mitcham. As experts in this field, we know the best to handle the prices and quality f the services side by side. This helps us develop strong long-term relationships with our customers and distinguish us from others in the same field. We provide all our services with a complete guarantee of quality and prices. There will be no hidden charges, and everything will be crystal clear without any catches in your format regarding pricing. You can always trust us for Local Man and Van Hire Mitcham.
Book us and Get:
Professional, uniformed, friendly staff
Great personalised INSURED service
No hidden cost
Clean & fully equipped vans
Reliable service
NO VAT